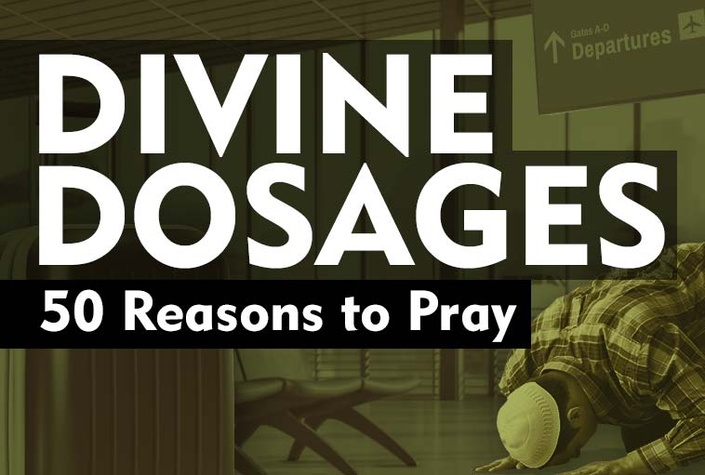 Divine Dosages
50 Reasons to Pray
ONGOING COURSE, EVERY SUNDAY at 11:45 A.M. EST
SPRING 2021
GET A REVERT, ISLAMIC SCHOOL TEACHER, OR STUDENT DISCOUNT BY FILLING OUT THIS FORM
DIVINE DOSAGES - 50 Reasons to Pray (3 CREDITS)

- taught by Sh. Zakareeya Baksh and Ust. Mohamad Baajour

Ever wonder why we pray? Ever had trouble convincing a loved one to pray? Ever wished you could revive the sweetness you once tasted in prayer? The Messenger of Allah, ﷺ, said, "The first action for which a servant of Allah will be held accountable on the Day of Resurrection will be his prayers. If they are in order, he will have prospered and succeeded. If they are lacking, he will have failed and lost." This course is for every Muslim whether you are a revert or a born-Muslim. Join us in Divine Dosages as we visit 50 (yes, 50) treasures that salah can offer our lives - when the medication is taken as prescribed.
THIS COURSE CONSISTS OF 13 CLASSES THAT COVERS:

Rekindling Our Relationship with Salah
How Salah Aids a Person in the Rest of His Deen
How Salah is the Trademark of Muslim Lands
How to Avoid Hypocrisy by Performing Salah
How to Gain Peace of Mind from Performing Salah
Why Doesn't My Salah Make Me Be a Better Muslim?
Can Salah Increase One's Provision?
Learn to Improve Your Focus in Performing Salah
Weak and Strong Salah
The Salah that Raises Your Level in Jannah
The Danger of Skipping the Salah without Valid Reasons
Salah and Kufr
Convincing Others to Perform Salah
Answering Question: Why do We Pray?
How to Develop Habit of Making Salah On-Time
And much more!
The curriculum was developed Shaykh Mohammed Elshinawy
Your Educator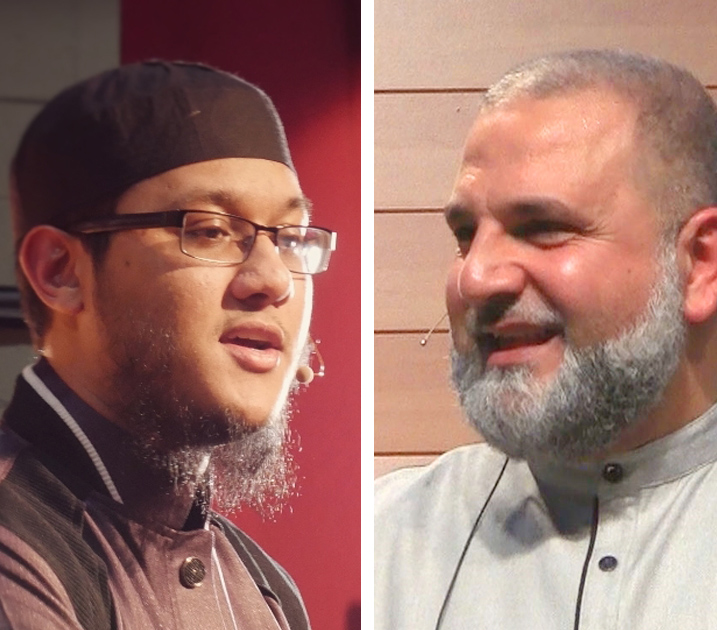 Shaykh Zakareeya Baksh was raised in NY. He has completed his memorization of the Quran with Ijazahs, as well as many classical Arabic texts. He graduated with a Bachelor's Degree in Islamic Studies from the Islamic Online University. Currently, he is completing his Master's Degree in Islamic Studies. He currently serves as an Islamic Studies and Arabic teacher at The Wellspring Schools, an instructor at the FKAD Institute, as well as a regular Khateeb for Masjid Eesa ibn Maryam.
------
Ustadh Mohamad Baajour studied Aqeedah with Shaykh Omar Abdulkafi, Fiqh with Shaykh Muhammad Hassan, and Tajweed with Shaykh Muhammad Issam Al-Qudat in Sharjah. He was the Director of Religious Affairs for 15 years at Masjid Dar-ul-Quran in Bayshore, Long Island, NY, one of the largest Masjids in NY. As a Religious Director, Ustadh Baajour was not only responsible for the Tarbiyyah (Education) of his community, but also motivated the youth to become leaders. Ustadh Baajour has extensive experience in both Community and Youth development by building bridges with people of all faiths through outreach. He currently resides in East Plano, Texas and is Director of Community Development at the East Plano Islamic Center.
Accessible
FKAD Livestream is accessible on desktop and mobile devices.
Interactive
At the end of each live class, students will have the option to interact directly with the instructor.
Watch Later
Missed the classes? Don't worry, all the classes are recorded for you to watch later.
Downloadable
Every student receives downloadable course text materials (Islamic Studies only)
Save Time
Speed up the playback of the recorded videos to save your time!
Quick Support
Our support team is here to ensure that things run smoothly. You'll always find the help you need within 24 hours
INTUITIVE INTERFACE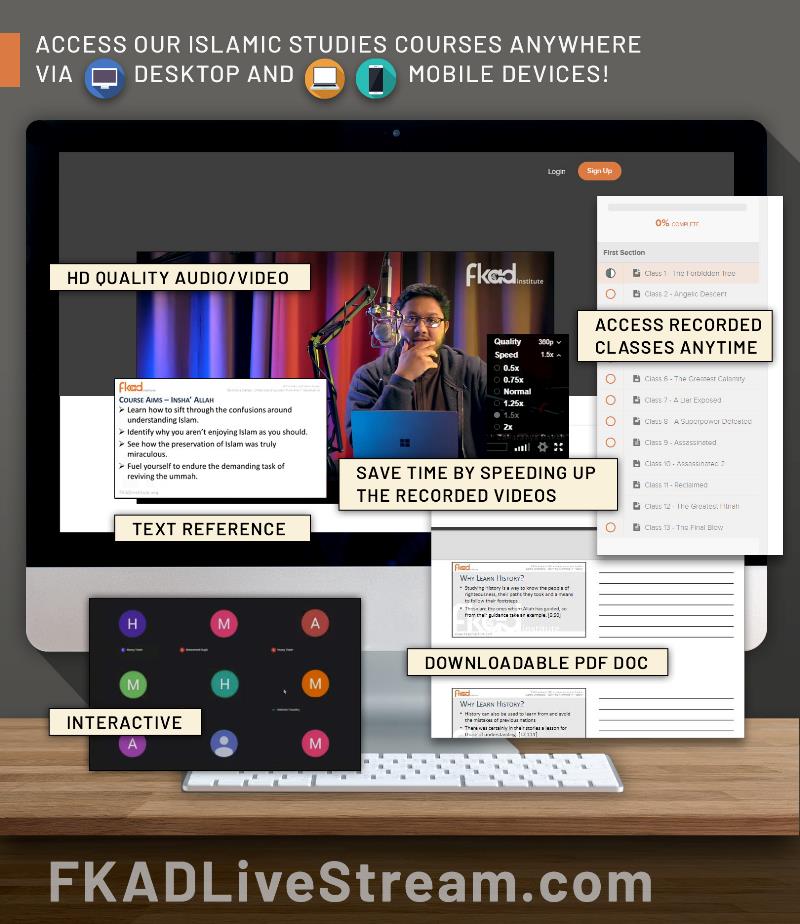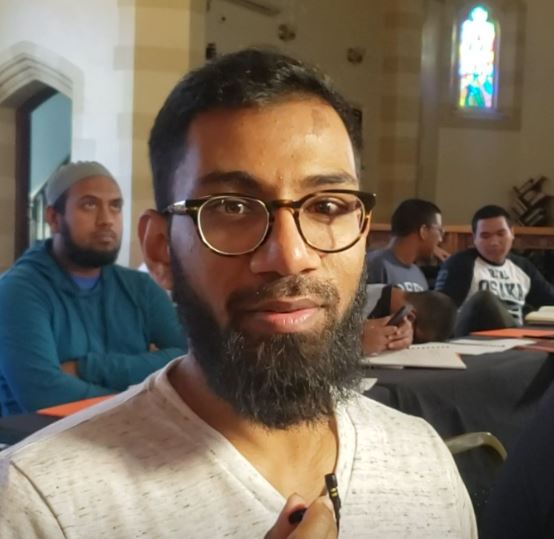 "When I was starting to come back on the deen and was relying on sheikh YouTube and Google for my questions. A lot of those sources can be misleading and wrong, with FKAD Institute, we are able to discuss authentic sources and apply it to our lives."
- Tahsin Kalam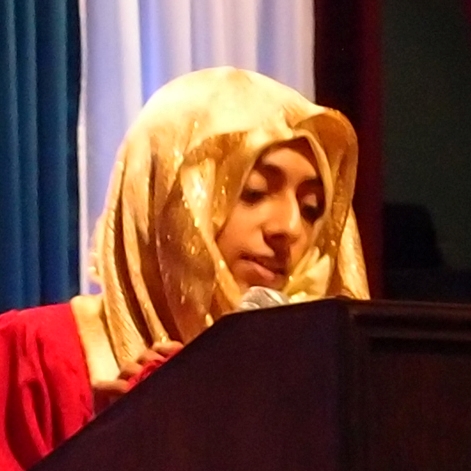 "My heart was softening to the remembrance of Allah, my personality was changing, my state of mind was being refined, my outlook on life developed further as I got to know my Creator more."

- Radiyyah Hussein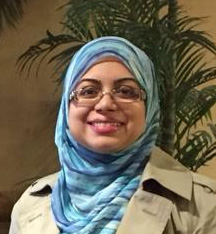 "The timing of the classes are perfect for working families. Sunday mornings are a great way for spending time seeking knowledge."

- Nancy Hossain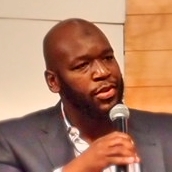 "I had a career, a family, I tried my best to perform my obligations as a Muslim but I struggled with the "why." One day, I walked in on a Sunday morning to taste the first class and years later walked out those same doors empowered to embrace the only path in life that matters."

- Ahmad Abdel Aziz