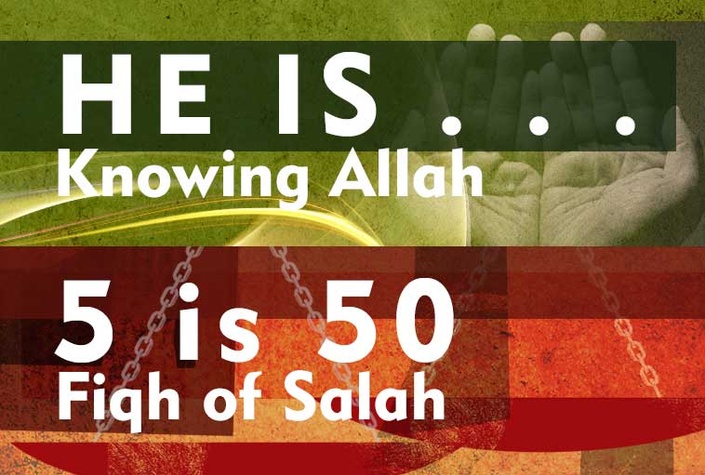 Fall 2019 Islamic Studies Courses
He is . . . Knowing Allah and 5 is 50: Fiqh of Salah
RECORDED COURSES - ALL VIDEOS ARE AVAILABLE
DISCOUNT FOR COLLEGE STUDENTS, ISLAMIC SCHOOL TEACHERS, AND NEW MUSLIMS
Email: [email protected] to get a coupon code.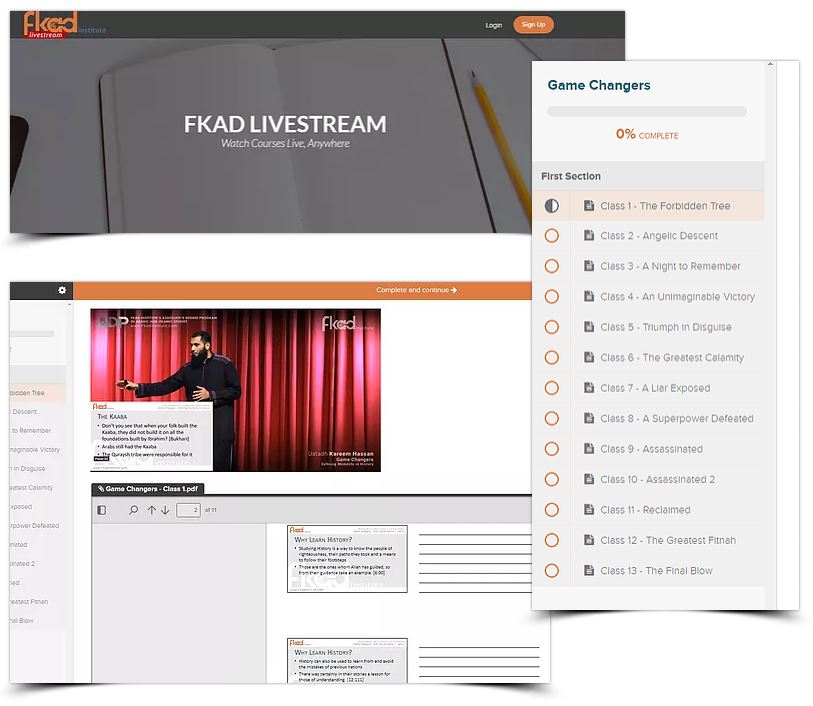 FKAD Livestream is accessible on desktop and mobile devices.
Every student receives downloadable course materials.
2 Course Bundle,
Discounted Tuition Fee for Each Course

---
HE IS . . . Knowing Allah - 13 classes (4 CREDITS)
How do we understand his Names and Attributes? Get inspired through learning the in-depth meanings of His Names and Attributes and the science behind them. What's the difference between His Name, Attribute, Action, and Description? See the wisdom of the selective usage and sequence of His Names in the Quran. Unlock the secrets linked to His Names and success. Learn the secrets on how to make every action a form of worship. Witness history unfold and see what role Greek philosophy plays in interpreting His Names and Attributes.
THIS COURSE CONSISTS OF 13 CLASSES THAT COVERS:
Understanding the names and attributes of Allah
The difference between His names and attributes
Allah's purpose of mentioning two names in one verse
The importance of affirmation and negation of Allah's names and attributes
Making more powerful du'aas using His names
How understanding His names and attributes will increase your emaan
Signs that Allah loves you
Comparing the concept of god in Islam with other religions
Understanding the greatest verse in the Quran: Ayat ul Kursi
Seeing calamities differently
Maximizing your du'aa and dhikr
And much more!
----------------
5 is 50 . . . Fiqh of Salah - 13 classes (4 CREDITS)
Is one-fifth of your prayer being accepted? Where do you put your hands after ruku? Do men and women pray differently? Learn about every motion of the prayer with in-depth knowledge of its fiqh. Engage in live comparative fiqh discussions. Absorb the deep meanings of the words, du'aas, and dhikr used in prayer. Come out of this course confident about your prayer and enjoy living the words of the Prophet, "Pray as you have seen me pray."


THIS COURSE CONSISTS OF 13 CLASSES THAT COVERS:
The meaning of salah
History of salah
The ruling of salah
Conditions for salah
How to improve focus in salah
Explanation of the salah movements
Forbidden salah times
Making up missed salah
Adornment in salah
Awrah in salah for men and women
Common mistakes in salah
Different types of salah
And much more!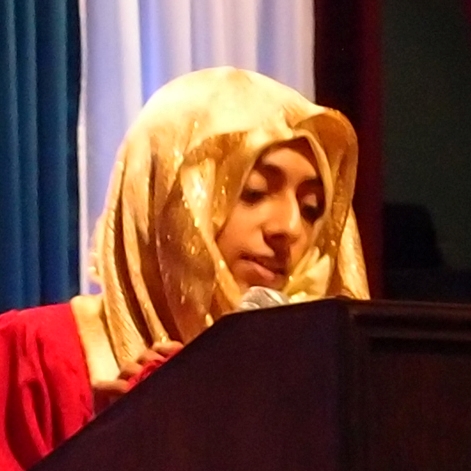 "My heart was softening to the remembrance of Allah, my personality was changing, my state of mind was being refined, my outlook on life developed further as I got to know my Creator more."

- Radiyyah Hussein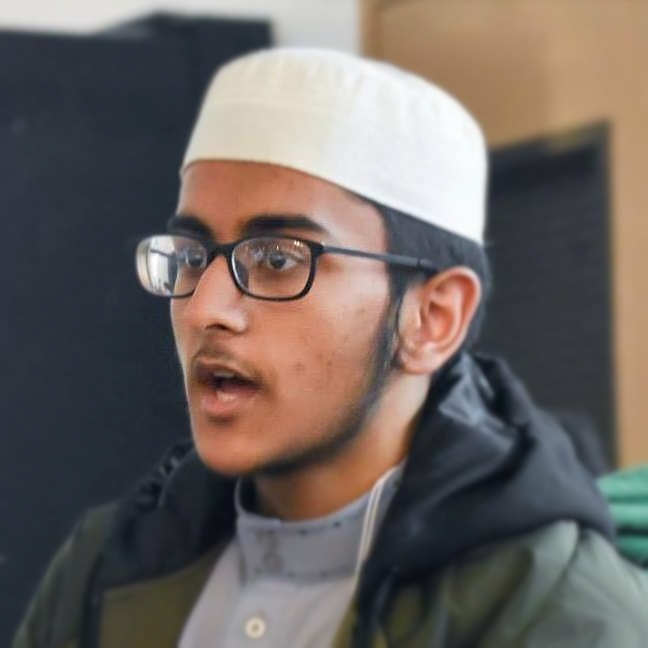 "The course drove me to be energized every week to come back and have my mind amazed as I learned how the Quran really worked."

- Hanan Aslam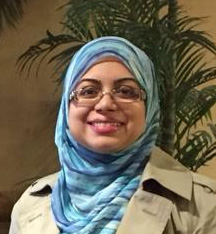 "The timing of the classes are perfect for working families. Sunday mornings are a great way for spending time seeking knowledge."
- Nancy Hossain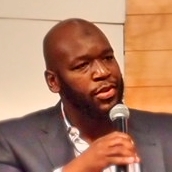 "I had a career, a family, I tried my best to perform my obligations as a Muslim but I struggled with the "why." One day, I walked in on a Sunday morning to taste the first class and years later walked out those same doors empowered to embrace the only path in life that matters."

- Ahmad Abdel Aziz
DISCOUNT FOR COLLEGE STUDENTS, ISLAMIC SCHOOL TEACHERS, AND NEW MUSLIMS
Email: [email protected] to get a coupon code.