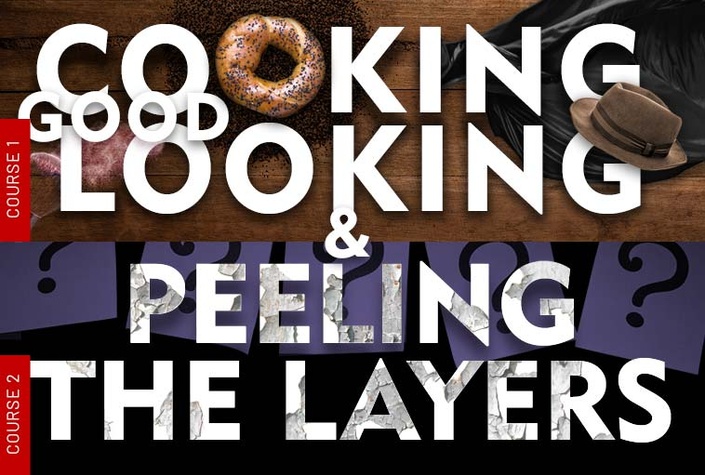 Fall 2020 Islamic Studies
Course 1: Good Cooking, Good Looking: Fiqh of Eating and Dress | Course 2: Peeling the Layers: Removing Doubts about the Deen
Watch Promo
ONGOING LIVE STREAM COURSES, EVERY SUNDAY AT 10 AM AND 11:45 AM EST
FALL 2020
GET A REVERT, ISLAMIC SCHOOL TEACHER, OR STUDENT DISCOUNT BY FILLING OUT THIS FORM
WATCH CLASS 1 FOR FREE!
Zabihah or halal?

The Norm of Meat and Types of Slaughter
WATCH CLASS 1 FOR FREE!
WOMEN AND MORE WOMEN 1

Removing Doubts about the Prophet ﷺ
COURSE 1: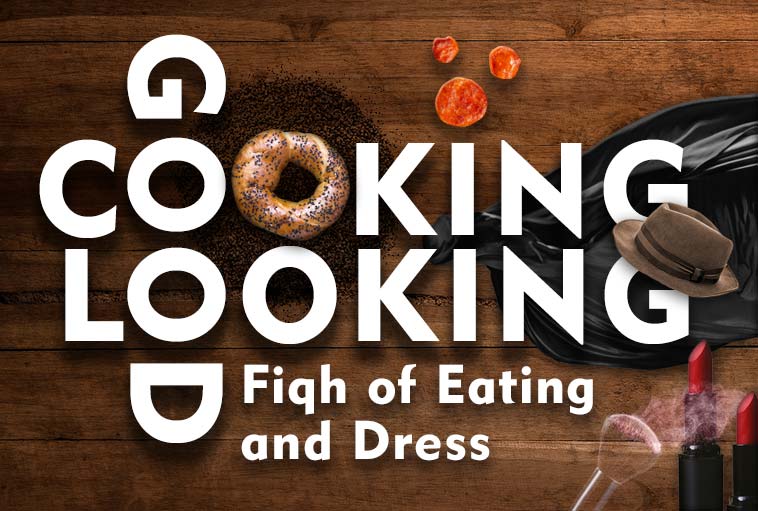 GOOD COOKING, GOOD LOOKING - Fiqh of Eating and Dress (3 CREDITS)
Taught by Sh. Zakareeya Baksh
Classes are live-streamed on Sundays at 10:00 a.m. (EST)

Islam has comprehensive fiqh rulings regarding all aspects of life. Eating and dressing are daily activities of the Muslim. This course will delve into the various rulings of eating different types of food and wearing various types of clothes. It will also discuss matters of fashion, like hairstyles. The course is unique in that it will cover contemporary issues in both eating and dress.
THIS COURSE CONSISTS OF 13 CLASSES THAT COVERS:

The norms of meat and types of slaughter
The rulings of the meat from People of the Book
Wine, vinegar, and alcohol uses
The rulings of chemical changes in food processing
The rulings of consuming sea animals
The rulings of consuming land animals
Fiqh of men's beard and pants
Discussions about wearing gold, silver, and platinum
Fashion and customs
Fiqh of permissible and impermissible Tashabbuh
Fiqh of jilbab, khimar, and niqab
Men's and women's awrah
Discussions of beautification for Women
And much more!
This course was originally authored by Shaykh Shakiel Humayun
-------
COURSE 2: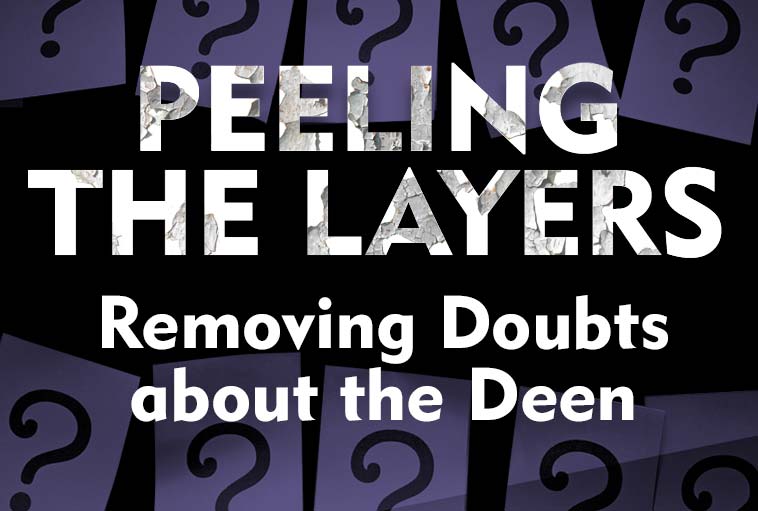 PEELING THE LAYERS - Removing Doubts about the Deen (3 CREDITS)
Taught by Sh. Zakareeya Baksh

Classes are live-streamed on Sundays at 11:30 a.m. (EST)

At the lurking of Shaytan you find the dark suggestions of doubts. The ideas that perplex the mind and rattle the soul. Does God exist? Why did the Prophets fight wars and battles? Why does evil exist? If God is Merciful and Forgiving, why is there hell? Why is my worship not making me better? This October, peel off these layers of doubts with solid answers from the Quran & Sunnah!
THIS COURSE CONSISTS OF 12 CLASSES THAT COVERS:

Doubts about Prophet Muhammad ﷺ
Misconceptions surrounding Prophet Muhammad's ﷺ marriages
Accusations of Islam treating women unfairly
Doubts about Allah's messages
Misconceptions about crime and punishment in Islam
Salvation in Islam compared to Christianity
Iman and Kufr
The fallacy of atheism
Islam and modern values
Comparisons of monotheism and the Trinity
Reconciling seemingly contradictory texts in the Quran and Hadith
And much more!
This course was originally authored by Shaykh Shakiel Humayun
Accessible
FKAD Livestream is accessible on desktop and mobile devices.
Interactive
At the end of each live class, students will have the option to interact directly with the instructor.
Watch Later
Missed the classes? Don't worry, all the classes are recorded for you to watch later.
Downloadable
Every student receives downloadable course text materials (Islamic Studies only)
Save Time
Speed up the playback of the recorded videos to save your time!
Quick Support
Our support team is here to ensure that things run smoothly. You'll always find the help you need within 24 hours
Intuitive Interface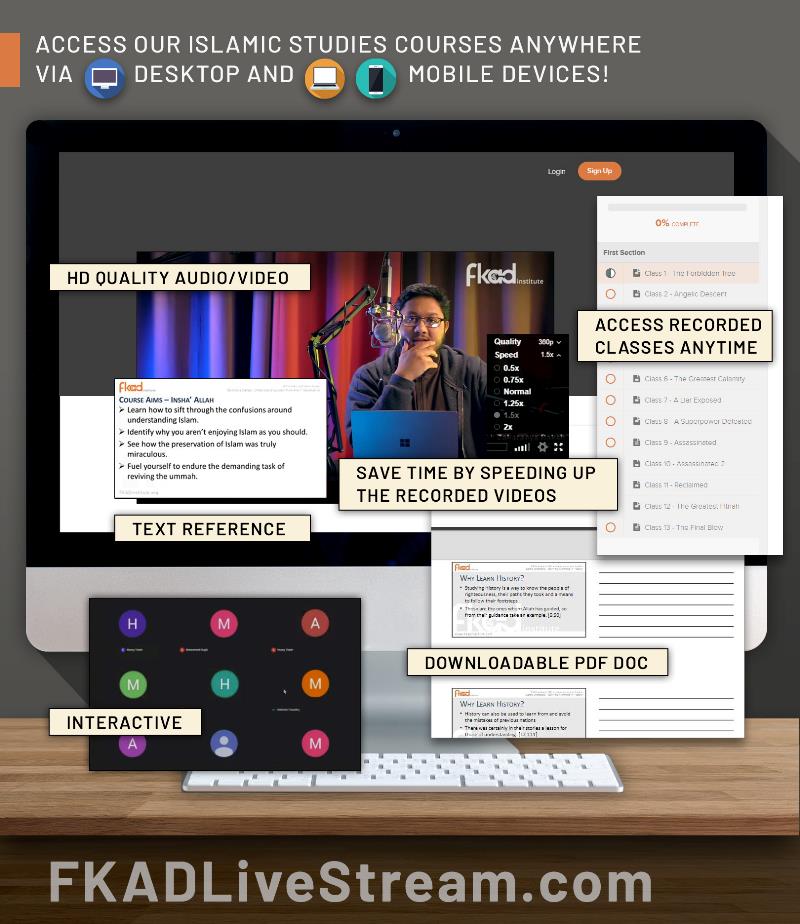 Your Educator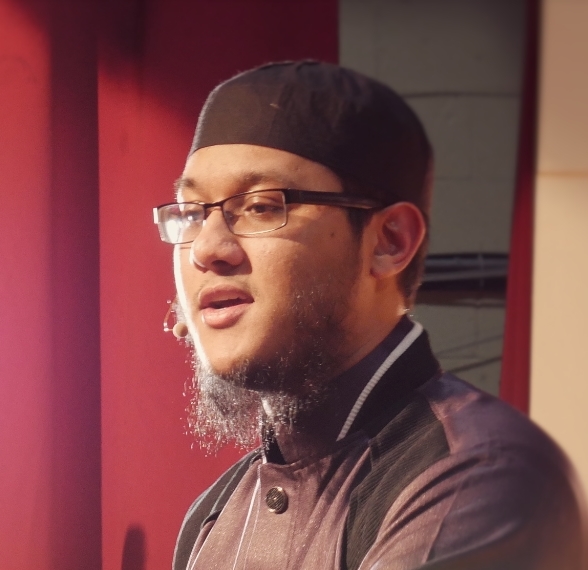 Shaykh Zakareeya Baksh was raised in NY. He has completed his memorization of the Quran with Ijazahs, as well many classical Arabic texts. He graduated with a Bachelor's Degree in Islamic Studies from the Islamic Online University. Currently, he is completing his Masters Degree in Islamic Studies. He currently serves as an Islamic Studies and Arabic teacher at The Wellspring Schools, an instructor at the FKAD Institute, as well as a regular Khateeb for Masjid Eesa ibn Maryam.
Courses Included in this Purchase
Original Price for Both Courses
$400
One-time fee, USD
---
Discounted Price for Bundled Courses
$300
One-time fee, USD
---
What you get:

Access to 23 live stream classes
Access to interactive Q&A sessions
Access to review games and quizzes
Exams
Access to recorded videos*
Other customer services
*Until the semester ends
GET A REVERT, ISLAMIC SCHOOL TEACHER, OR STUDENT DISCOUNT BY FILLING OUT THIS FORM
Your enrollment supports dawah and education in the community.