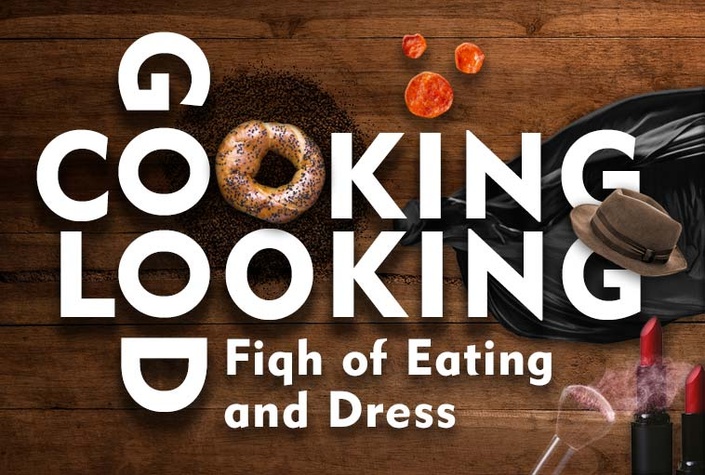 Good Cooking, Good Looking
Fiqh of Eating and Dress
ONGOING LIVE STREAM COURSES, EVERY SUNDAY at 10 A.M. EST
FALL 2020
GET A REVERT, ISLAMIC SCHOOL TEACHER, OR STUDENT DISCOUNT BY FILLING OUT THIS FORM
GOOD COOKING, GOOD LOOKING - Fiqh of Eating and Dress (3 CREDITS)
Taught by Sh. Zakareeya Baksh
Classes are live-streamed on Sundays at 10:00 a.m. (EST)

Islam has comprehensive fiqh rulings regarding all aspects of life. Eating and dressing are daily activities of the Muslim. This course will delve into the various rulings of eating different types of food and wearing various types of clothes. It will also discuss matters of fashion, like hairstyles. The course is unique in that it will cover contemporary issues in both eating and dress.
THIS COURSE CONSISTS OF 13 CLASSES THAT COVERS:

The norms of meat and types of slaughter
The rulings of the meat from People of the Book
Wine, vinegar, and alcohol uses
The rulings of chemical changes in food processing
The rulings of consuming sea animals
The rulings of consuming land animals
Fiqh of men's beard and pants
Discussions about wearing gold, silver, and platinum
Fashion and customs
Fiqh of permissible and impermissible Tashabbuh
Fiqh of jilbab, khimar, and niqab
Men's and women's awrah
Discussions of beautification for Women
And much more!
This course was originally authored by Shaykh Shakiel Humayun
Accessible
FKAD Livestream is accessible on desktop and mobile devices.
Interactive
At the end of each live class, students will have the option to interact directly with the instructor.
Watch Later
Missed the classes? Don't worry, all the classes are recorded for you to watch later.
Downloadable
Every student receives downloadable course text materials (Islamic Studies only)
Save Time
Speed up the playback of the recorded videos to save your time!
Quick Support
Our support team is here to ensure that things run smoothly. You'll always find the help you need within 24 hours
INTUITIVE INTERFACE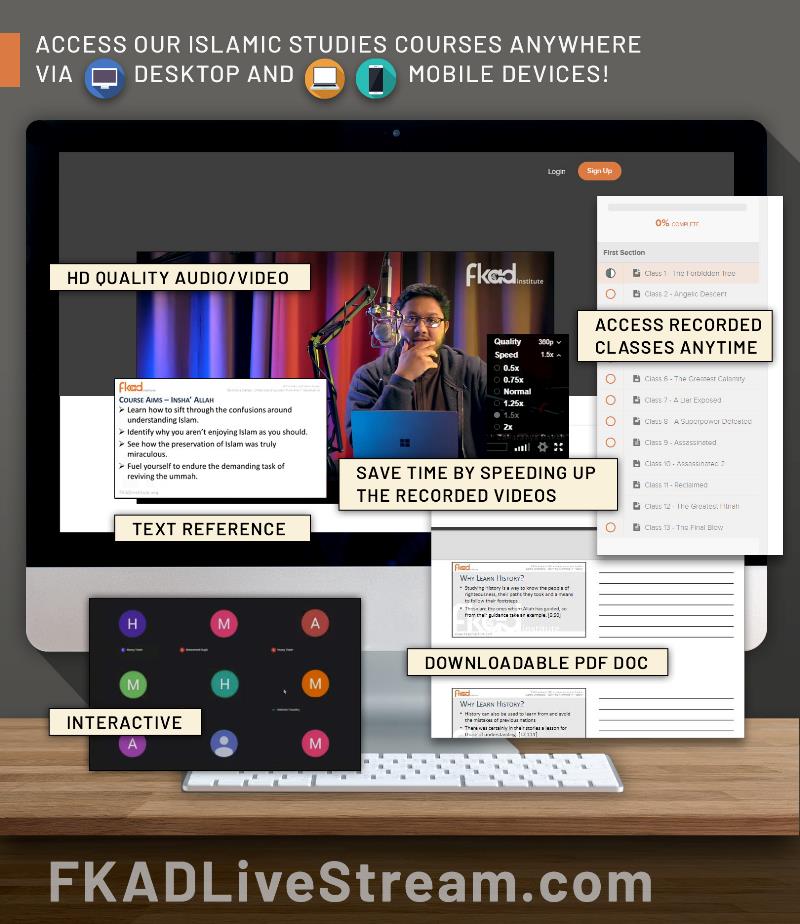 Your Educator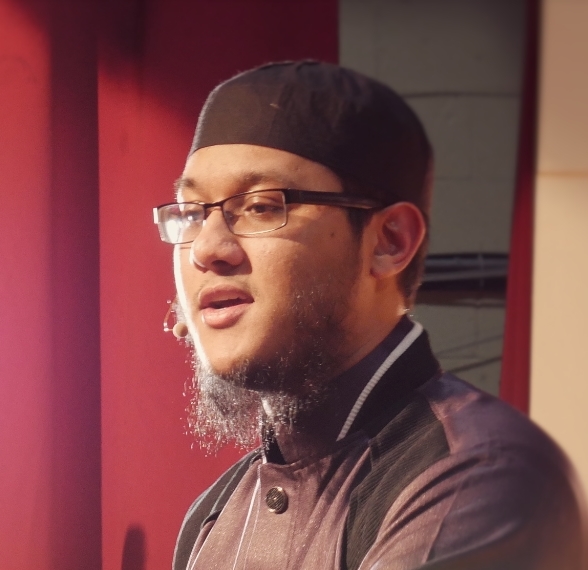 Shaykh Zakareeya Baksh was raised in NY. He has completed his memorization of the Quran with Ijazahs, as well many classical Arabic texts. He graduated with a Bachelor's Degree in Islamic Studies from the Islamic Online University. Currently, he is completing his Masters Degree in Islamic Studies. He currently serves as an Islamic Studies and Arabic teacher at The Wellspring Schools, an instructor at the FKAD Institute, as well as a regular Khateeb for Masjid Eesa ibn Maryam.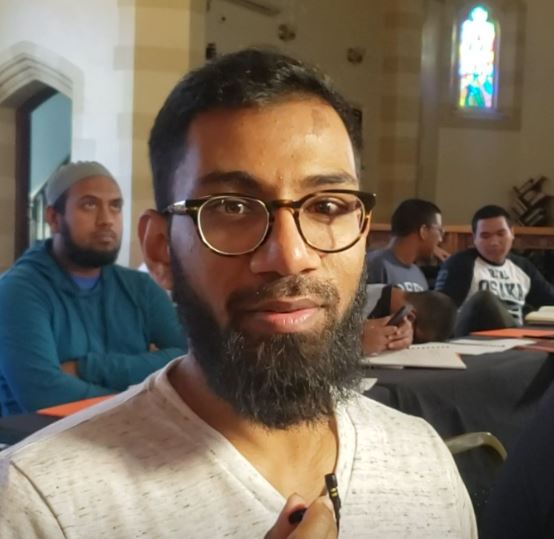 "When I was starting to come back on the deen and was relying on sheikh YouTube and Google for my questions. A lot of those sources can be misleading and wrong, with FKAD Institute, we are able to discuss authentic sources and apply it to our lives."
- Tahsin Kalam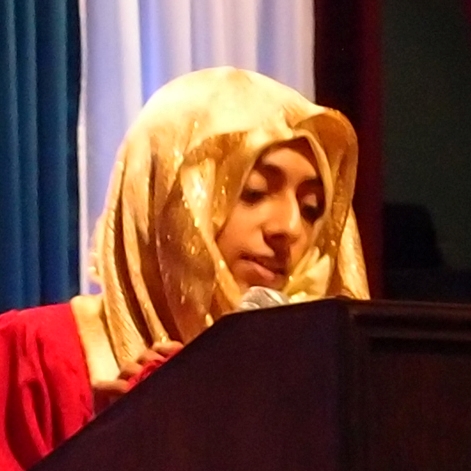 "My heart was softening to the remembrance of Allah, my personality was changing, my state of mind was being refined, my outlook on life developed further as I got to know my Creator more."

- Radiyyah Hussein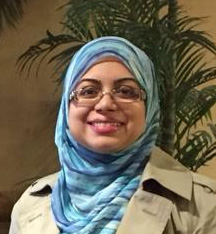 "The timing of the classes are perfect for working families. Sunday mornings are a great way for spending time seeking knowledge."

- Nancy Hossain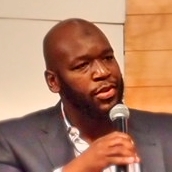 "I had a career, a family, I tried my best to perform my obligations as a Muslim but I struggled with the "why." One day, I walked in on a Sunday morning to taste the first class and years later walked out those same doors empowered to embrace the only path in life that matters."

- Ahmad Abdel Aziz